Options for Remote Learners
Fully remote students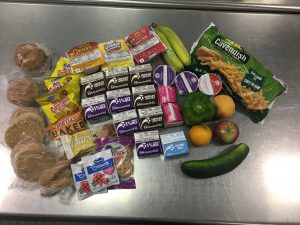 Families may pick up a box of groceries with food for five days of breakfast and lunch every Monday afternoon. This curbside service is simple and also FREE for all families through December due to funding from the United States Department of Agriculture. Signup is required by emailing Food Services Manager Sarah Keen: keens@schuylerville.org.
Hybrid middle & high school students
Previously, the district was offering grab & go meals to take home for virtual days. However, beginning Sept. 21, the Food Services Department will transition to offering hybrid students a grocery box during the Monday pickup. Sign up by emailing Food Services Manager Sarah Keen keens@schuylerville.org. A box with two or three days of meals will be made available for students depending on that week's schedule.