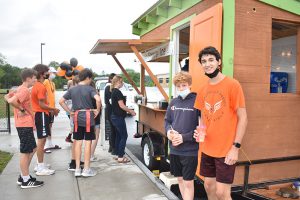 During the last week of the 2021-22 school year, 8th grade students marked the end of their middle school years and all they have accomplished so far. During an outdoor "Moving On Fun Day", students gathered together on the turf field, participated in field day activities, enjoyed shave ice and received 8th grade fun superlative awards from their teachers. 
The afternoon was designed to be a bonding and celebratory experience for students before beginning high school in the fall.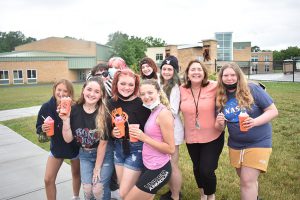 "As a collective group, attending school in a pandemic should bind you together," said Principal Katie Elsworth during her closing remarks to students. "Make sure during your high school years you support each other. I am incredibly proud of you, I will always be here for you, and good luck in high school!"
Click here to view photos from the event posted in a district Facebook album.