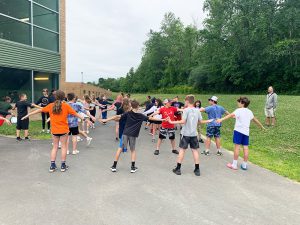 At the beginning of the 2021-22 school year, Schuylerville Middle School kicked off its positive school culture campaign, focused on positivity, unity, kindness, and connection. To reflect on and celebrate the end of the school year, students in grades 6-8 participated in a variety of activities with their peers and teachers.
6th Grade: team building activities & a field trip to the Old Fort House Museum

7th Grade: hiked at Dionondahowa Falls Trail Head in Greenwich, ate lunch at Amigos, and then tie-dyed t-shirts on the middle school's side lawn.

8th Grade: Giveback Day & a field trip to The Fun Spot
Photos
8th Grade Giveback Day Activities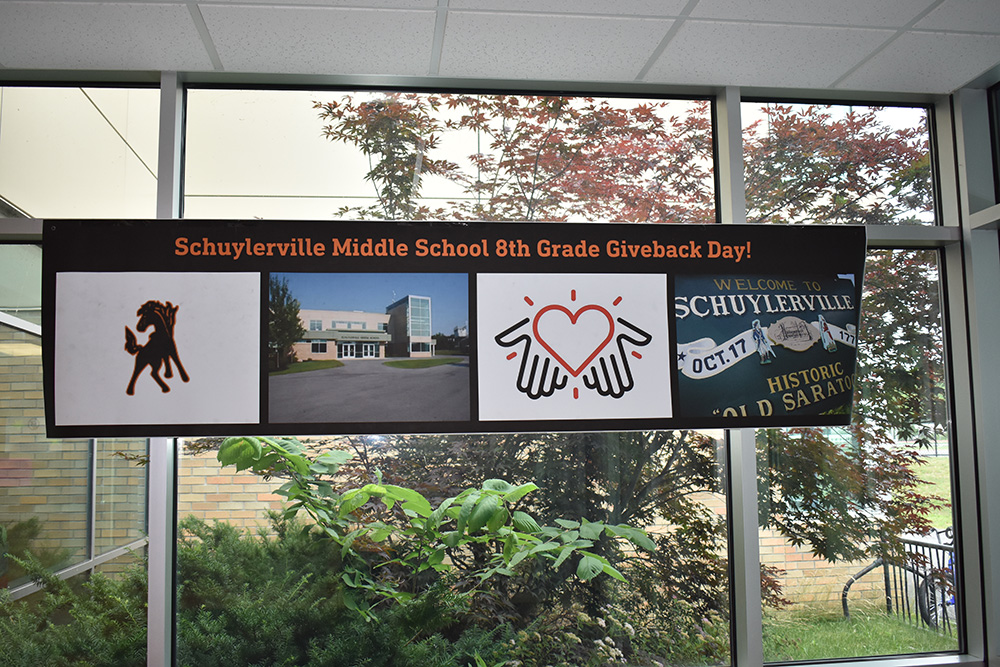 Students participated in activities on and off campus, in an effort to give back to the school community and community at large.
Positive Post-It notes on middle school lockers
Bookmarks for area nursing homes
Sewing of teddy bears to put in police cars to give to children in car accidents
Stress relief kits for Schuylerville Student Services
Raking & planting flowers at the middle school entrance
Cleaning doors and windows
Organizing donations into boxes for a SAFER drive
Reading to elementary students
Providing help at the Schuylerville Public Library

Creating "LifeSaver Thank You's" for the Volunteer Fire Department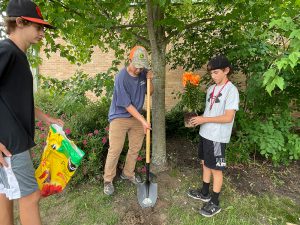 "All of the activities our middle school students engaged in echoed the positive culture work that we've really focused on this school year," said Principal Katie Elsworth. "We've worked hard to help our students realize that their efforts inside and outside of school matter, and giveback day was a direct reflection of that! Not only did our students enjoy the day, but our teachers and staff did too. We look forward to making this an annual tradition."