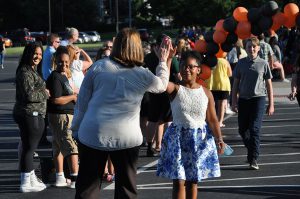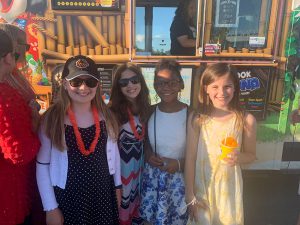 With their parents and teachers, 5th grade students marked the end of their elementary school years and all they have accomplished during a moving up parade held on campus.
Students paraded along the length of the elementary and middle school buildings to the front of the track, while their families looked on and waved.  Mrs. Beckett wished the students well as they graduated from their elementary school years, and Mrs. Elsworth welcomed them to sixth grade. PEP presented students with a gift, and students enjoyed shave ice with their families.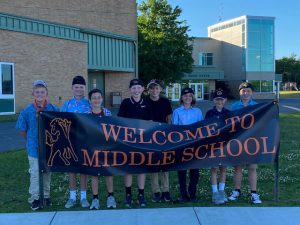 Click here for pictures from the event!