Voters will elect one person to a five-year term position that will begin on July 1, 2022. The seat is currently held by Board of Education President Michael Bodnar, who is the sole person on the ballot.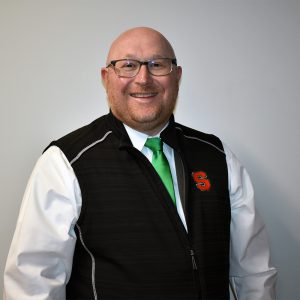 Michael Bodnar is a SIU Investigator for State Farm Insurance, conducting complex, multi-claim investigations of medical providers that generally operate in the New York City area. He graduated from Troy High School and went on to earn a bachelor's degree in political science from Hartwick College. Bodnar has served as a member of the Schuylerville CSD Board of Education since first elected in 2017. He has held a variety of leadership roles on the Board, including president, vice-president, legislative liaison and audit committee chairperson. Bodnar has also volunteered as a youth sports coach, and served as the OSAA Co-Commissioner of Youth Baseball and Youth Softball. He is currently the head coach of the Schuylerville Revolution 16U travel softball team, which he has coached since 2017.
Bodnar and his wife have two children. Sophie is in 10th grade at Schuylerville High School, and Jack is a junior at Utica College majoring in communications. The family lives at 56A Brampton Ln. in Gansevoort.
"I learned the value of service from my father Dean who served for many years in our community, first in youth sports leagues, and later as a Councilman for the City of Troy. I have a long history of service in the Schuylerville community, particularly focused on Schuylerville's youth. I'm very proud of my record of service and excited to have the opportunity to continue to serve for years to come."